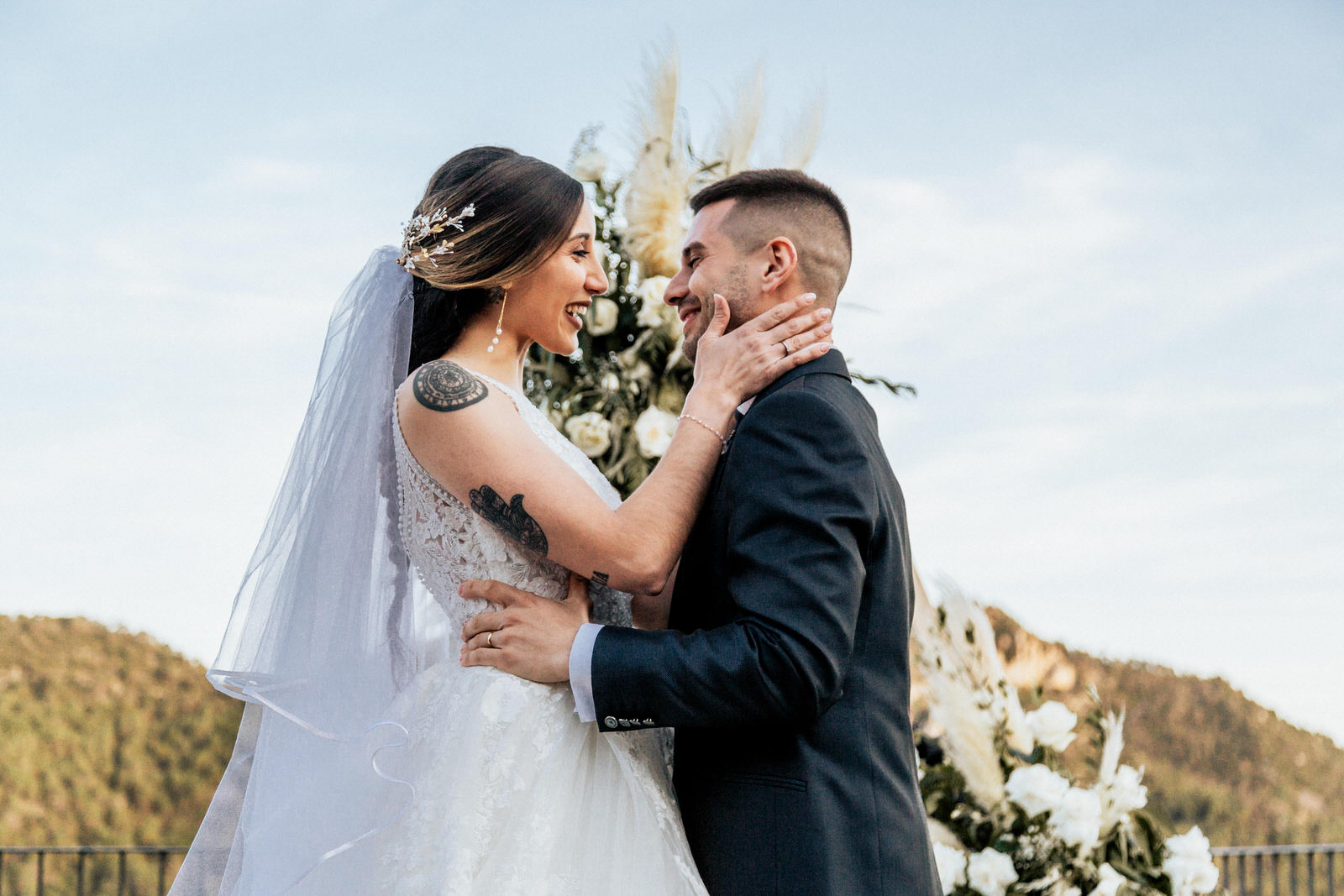 1- LOVE
"This is your love story on film, a cinematographic film. I can't think of anything better than that" – Marcos
2- RELIVE
"This is the day you have been meticulously planned for months, and it flies by in seconds, so having a video to relive those moments is one of my biggest treasures" – Alyssa
3- PRICELESS
"Our wedding video is just as priceless as our photographs. It's like watching a movie, with an incredible storyline, music, and quality video. It still makes me cry with joy every time I watch it" – Mayra
Wedding in Valdosta, GA. USA
Sunni & Felipe
He's from Brazil and she's from the United States, but this beautiful couple met in France and fell in love with each other. They had their wedding day in Valdosta GA where family and friends flew thousands of miles to be there in such a special moment. When thinking about venues to get married in Valdosta, The Crescent is definitely one of our favorites. This couple chose this beautiful venue for the ceremony, to show to the groom's family, the historic houses with a neoclassical style in the south of Georgia.
Wedding in Atlanta, GA. USA
Clementina & Ty
An elegant wedding in Altlanta. Once again we witnessed the union between two cultures, two languages, two countries (Venezuelan American wedding), and both families had a blast, including the ones in Venezuela who enjoyed it through live streaming. There were no differences at that wedding, there were no borders. We flew back to Madrid with the greatest happiness, we were so happy to be part of this multicultural wedding
Wedding in Madrid. SPAIN
Marialy & Enrique
Marialy and Enrique's wedding was a beautiful Venezuelan-Spanish event, much more emotional than usual, since Marialy's family who were flying from Venezuela, could not be physically present due to travel restrictions due to the pandemic, however, they were able to witness the wedding live, thanks to our new Live Streaming service. Marialy's mother surprised her with a touching audio message during the ceremony that brought many emotions to everyone. It is worth seeing!
Professional videography
VIDEO FAQ
Exactly what will I receive, how, and when?
With our current video collection, you will receive a short video of 2-3 min for social media, and an extended version of 10-12 min. You will receive your video in full HD, mp4 format, and within a maximum period of 6 weeks after the event, through a link sent to your email so that you can download them.
Can I decide the style of my video?
Every couple is different, therefore, every wedding video is different. In two different events, perhaps the ceremony is the most important thing for María and Andrés, with a more romantic style, while Ivana and Marcos may prefer a more fun style with a deeper focus on the reception. That is why we keep in constant communication with our clients and they will also fill out a form that will help us make the perfect video according to their styles and personalities.
Are the raw videos included?
They are not included in any collection. We work very hard in the post-production of your video so that you have a quality final material. We can assure you that what you will see in your final video are the best moments, the best shots, and the best color and audio editing. If you still want to have access to the raw videos, they are available at an additional cost of € 200.
Enjoy your wedding! We'll take care of the memories – everything from photography & video.