Visual-storytelling
team
We are a visual-storytelling team, who specializes in documenting weddings and elopements. We believe our work can be described as authentic, dynamic, and emotional. As a married couple, we value marriage, and we feel so grateful to have the opportunity to be part of one of the most important events that represent the beginning of a couple's new chapter in life.
When it
all started
"Photography has been my passion since I started working at a photo lab in 2007. I used to develop all these wedding photographers' films and think, "Wow, these are beautiful, I want to do this". Fortunately, I did and loved it! Once I had completed my degree in Arts and Graphic design I decided to work independently. There has been no turning back since then." – Diego, Founder of Velas Studio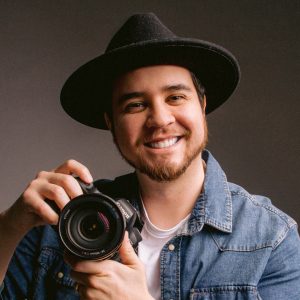 Diego Velasquez | Velas Studio
Av. Alfafar 15, Benetusser Valencia Spain.
Contact:
Info@velasstudio.com
+34 603 151 754
IG @VelasStudio
Have a peace of mind knowing
You will get AUTHENTIC, DYNAMIC and EMOTIONAL images to treasure forever
– Madrid, Valencia, Pamplona, Ciudad Real, Vigo, Badajoz, Barcelona (Spain)
– Miami, Orlando, Valdosta Ga, Atlanta, Panama City Fl, Nashville Tn, (US)
– Tegucigalpa (Honduras)
– Ciudad de Panama (Panama)
– Monterrey, Mexico DF (Mexico)
– Buenos Aires (Argentina)
– Santiado de los Caballeros (Republica Dominicana)
– Bogotá, Brazil boarder (Colombia)
– Valencia, Caracas, Punto Fijo, San Cristobal, Margarita (Venezuela)
Absolutely amazing!
"Wow! The photos are stunning, and Velas Studio are fantastic and easy to work with. They captured our special day perfectly."
Extraordinary, Artistic Wedding Photographers
"I was extremely pleased with their promptness, professionalism and artistic creativity they have. They were very detailed on the types of pictures, poses and lighting."
Best Photographers Ever!
"There are not enough words to describe how WONDERFUL these photographers are! They went above and beyond for both our engagement and wedding pictures."
AWARDS & HONORS / INDUSTRY RECOGNITION
Award Winner
Wedding Photographers
We have been very blessed by being awarded major recognition from wedding photography associations and directories of great importance such as Fearless Photographers, Wedisson Awards, Mywed Wedding Photographers, WeddingWire, bodas.net, and Zankyou.


Ziwa Award 2022
Best photographers

Wedding Collections
Let´s get in touch!
We are so happy when we meet couples who truly value photography, it's our biggest priority to capture all those moments in a unique way and that you can relive them forever.