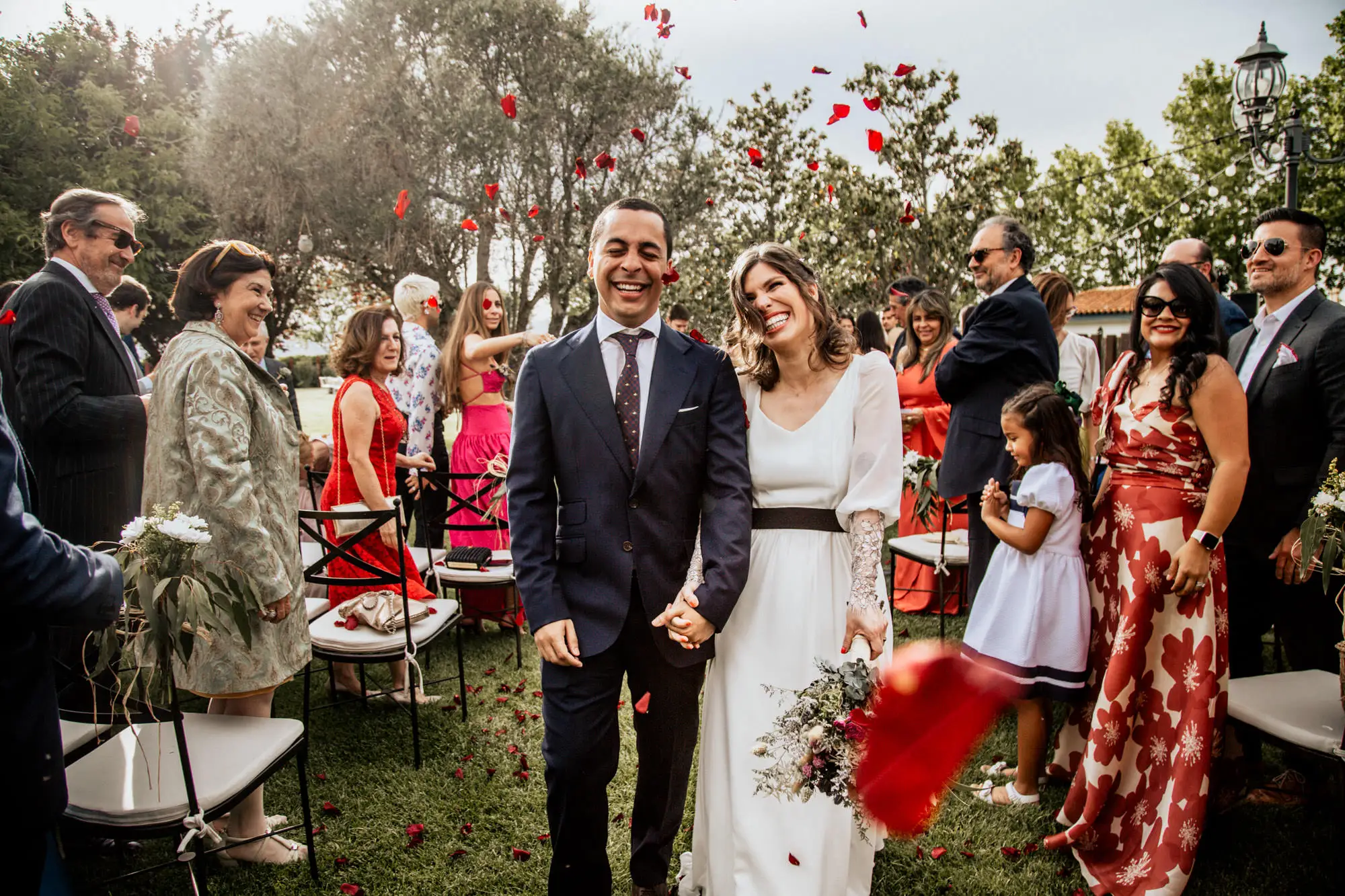 The story behind Elena and Jan's wedding at Finca Quinta la Jara
If there's one thing we love to do at Velas Studio, it's capturing the most special moments of a wedding. Elena and Jan's ceremony was an incredible experience that we can't help but share. Here we tell you all the details!
The couple decided to celebrate their wedding outdoors, surrounded by nature and with a magical lighting thanks to the bulbs that adorned the banquet. The dance tent was the perfect setting for the party that lasted until dawn.
At Velas Studio, we understand that every couple is unique and that's why we like to ask them about their expectations in order to offer them the best possible experience. Elena and Jan told us that what they most desired was to have the entire wedding process documented, from the ceremony to the open bar. And that's exactly what we did!
The ceremony was very emotional and the chosen song, "Better Together" by Jack Johnson, created an atmosphere of romance and love. Elena and Jan entered together, without the traditional entrance of the parents. The couple wanted everything to be very natural and without forced poses, so we were able to capture very spontaneous and fun moments.
Elena and Jan told us that one of the aspects they liked most about planning their wedding was the possibility of researching places and options to find the one that best suited their tastes and needs. In this sense, Finca Quinta la Jara was the perfect choice.
If we had to highlight one piece of advice that Elena and Jan gave us, it would be to organize the wedding as they want, without external pressures. In the end, what's important is that they feel happy and satisfied with the result.
In summary, Elena and Jan's wedding was a wonderful experience that we were able to capture in our photographs. The couple enjoyed their big day to the fullest and we are happy to have been witnesses to their love. We wish them all the happiness in the world!
Decoration:
Finca Quinta la Jara
DJ/Band:
SonTopFiesta
Make up and hairstyle
Silvia Martina
Catering:
Finca Quinta la Jara