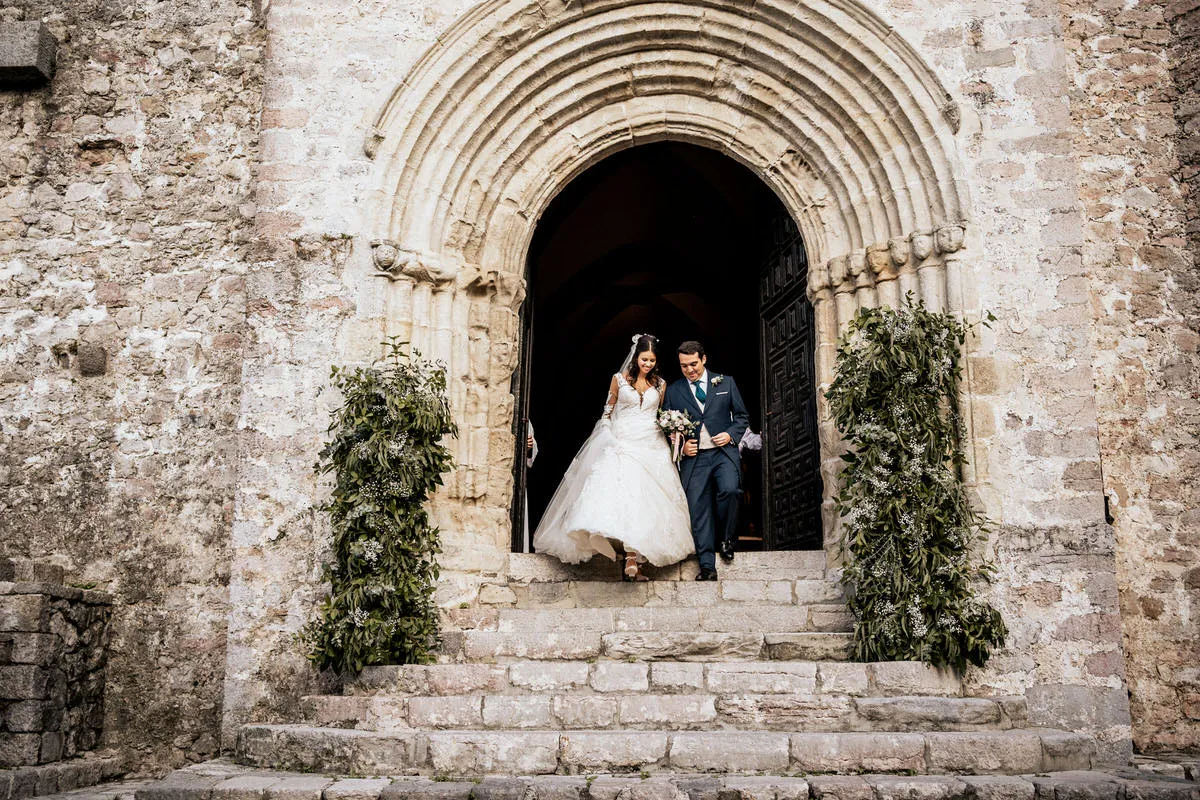 At Velas Studio, we take pride in capturing the most important moments of our clients on their wedding day. Adriana and Tito, our newlyweds, gave us the opportunity to capture their big day at the beautiful Basilica of Santa Maria de la Asunción in Llanes, Asturias, and the reception at Finca Las Nieves.
From the start, Adriana and Tito knew exactly which images they wanted to capture on their big day. The groom's reaction as he enters the church, the reaction of their parents when they see her dressed and ready to get married, and a photo with their beloved pet Niki were some of the images they wanted to have. They also wanted to capture traditional photos of getting ready, photos of the two of them alone, and photos with their families and friends. They also wanted images of the "hora loca," when everyone is dancing and enjoying.
The inspiration behind Adriana and Tito's wedding was love. The love they have for each other, the love of their families and friends, and the love for their home in Asturias. Adriana is originally from Venezuela, but Asturias has always been a special place for her. Her family is from Llanes and she has always admired the Basilica where she got married. That's why she knew that when she got married, it would be in Asturias, surrounded by its beautiful landscape, traditional music, and Asturvenezuelan customs.
The reception took place at Finca Las Nieves, an idyllic place to celebrate Adriana and Tito's love. The chosen location was perfect to create a warm and welcoming atmosphere for their loved ones.
At Velas Studio, we strive to capture the most precious and meaningful moments of our clients. Adriana and Tito, your wedding was a reflection of your love and your connection to Asturias, and we are grateful to have been a part of your big day. We hope that the photos and videos captured will allow you to relive those special moments for many years.
Florist:
Marigel Floristería
DJ/Band:
Odysea
Makeup and Hair:
Olaya Brion (makeup) / Javier Peluqueros (hair)
Catering:
Sol Gimeno Catering
Wedding Dress:
Pronovias
Shoes:
Mariela Madrid Shoes
Groom's Suit:
Pepa Chaqué
Transportation / Limo:
Alucar
Invitations:
Neira Invitaciones
Photo / Video:
Velas Studio
Wedding in Llanes, Asturias