Engagement sessions are a great way to capture the connection and love between two people. If you're planning an engagement photoshoot, here are some tips to ensure that they come out perfect.
1. Choose a meaningful location:
Choosing a special location for your couples photo session can add a personal and sentimental touch to your images. Whether it's the place where you first met, where you got engaged or any other place that has special meaning for both of you, this will make the photos have greater emotional value and be more significant in the long run. These types of details make the photos unique and memorable for you.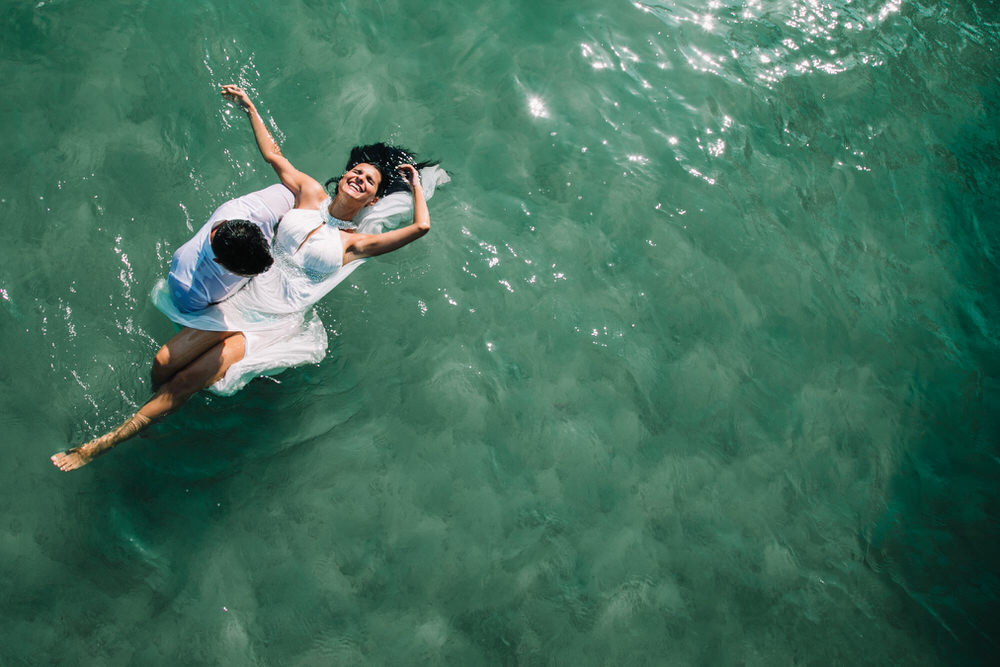 2. Dress for the occasion:
While it's not necessary to dress formally, make sure to wear clothes that make you feel comfortable and are appropriate for the location and theme of the session. We recommend wearing soft, monochromatic tones. Avoid clothing with stripes, checks, or large logos.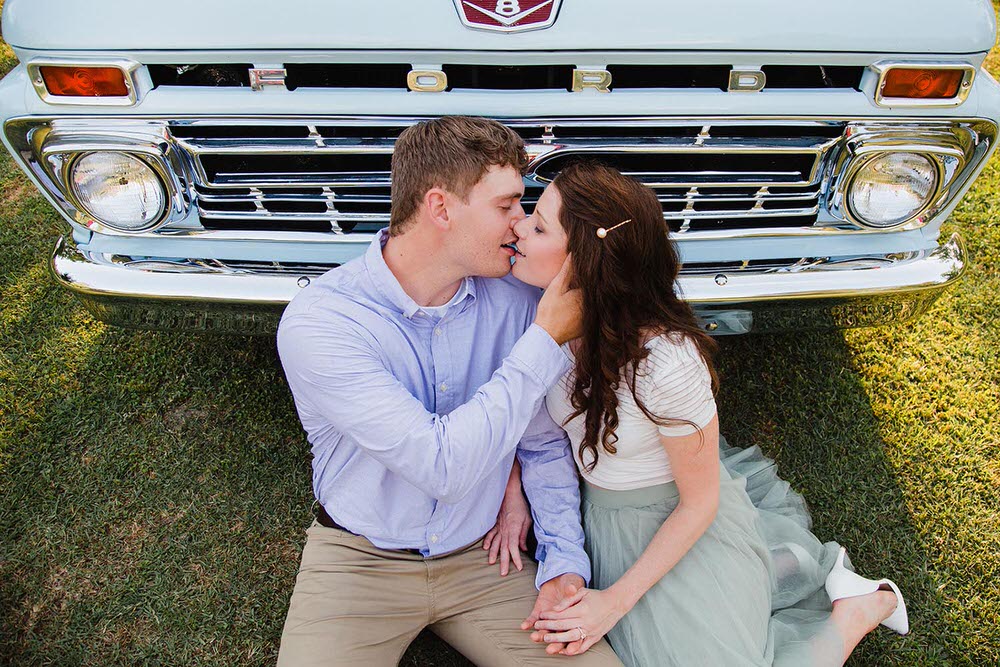 3. Make it fun:
One of the keys to a successful photo session is to have a good time during the process. Don't take everything too seriously. Instead, take advantage of the opportunity to laugh and enjoy the moment with your partner. It's important to have a good rapport with your photographer so that you can relax and be yourself during the session. Laughter and good humor are always guaranteed ingredients for images full of energy and love, and most importantly, creating an unforgettable memory for both of you.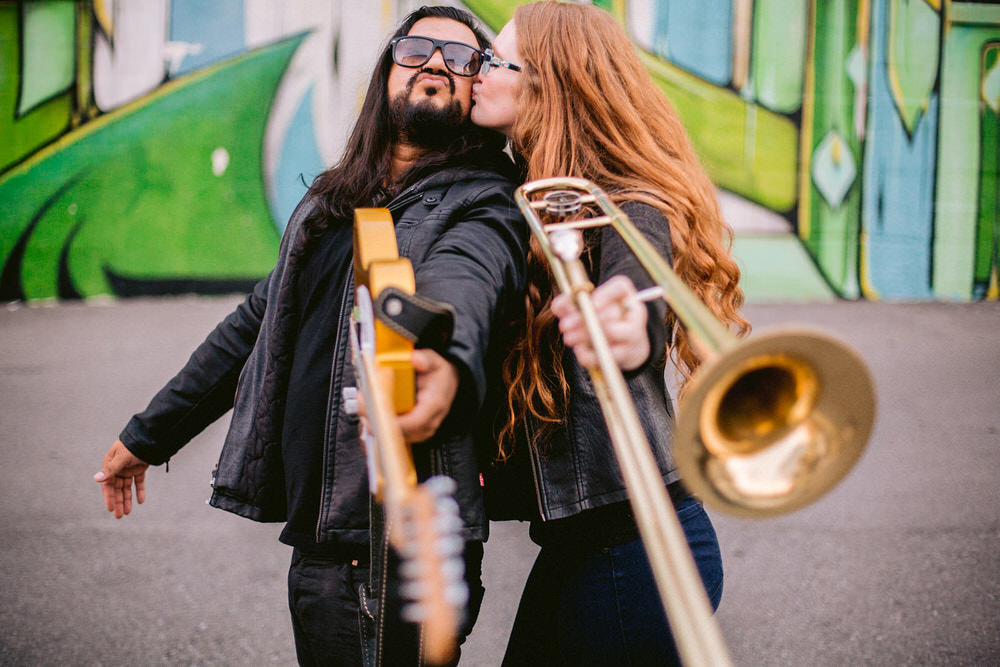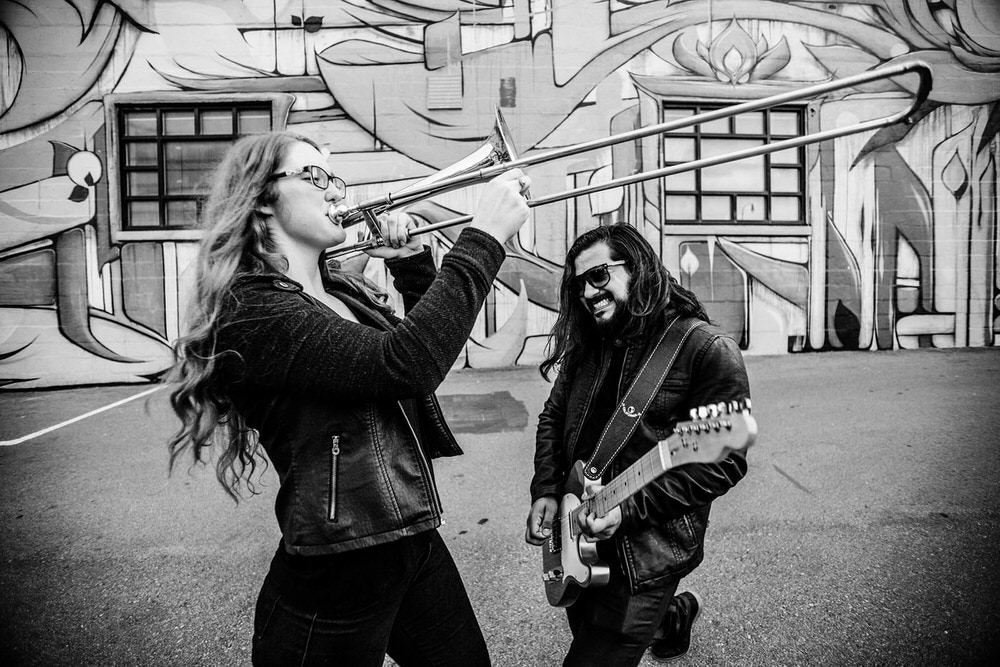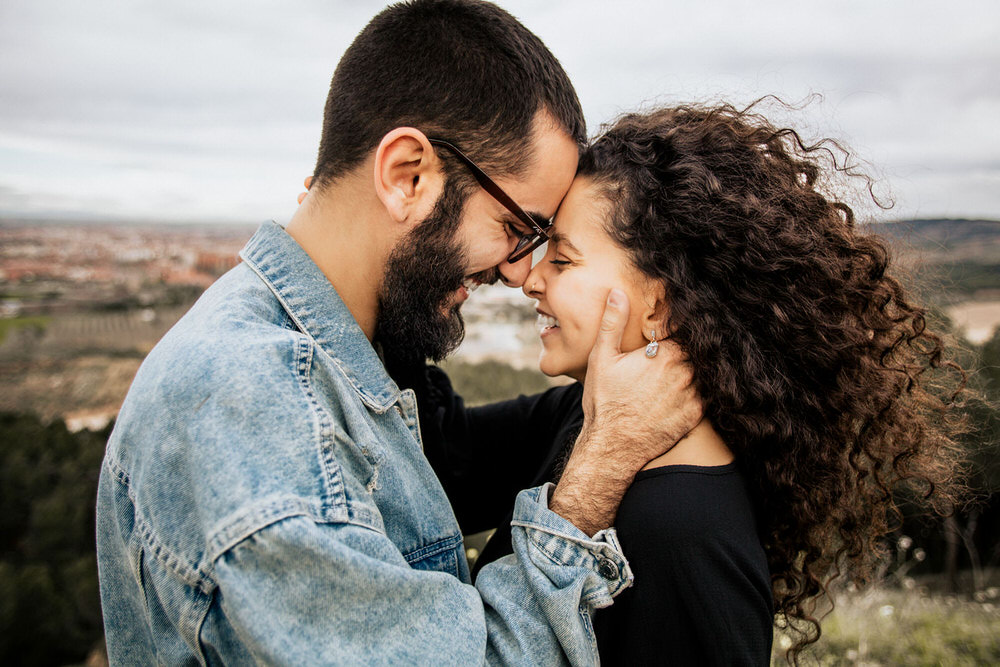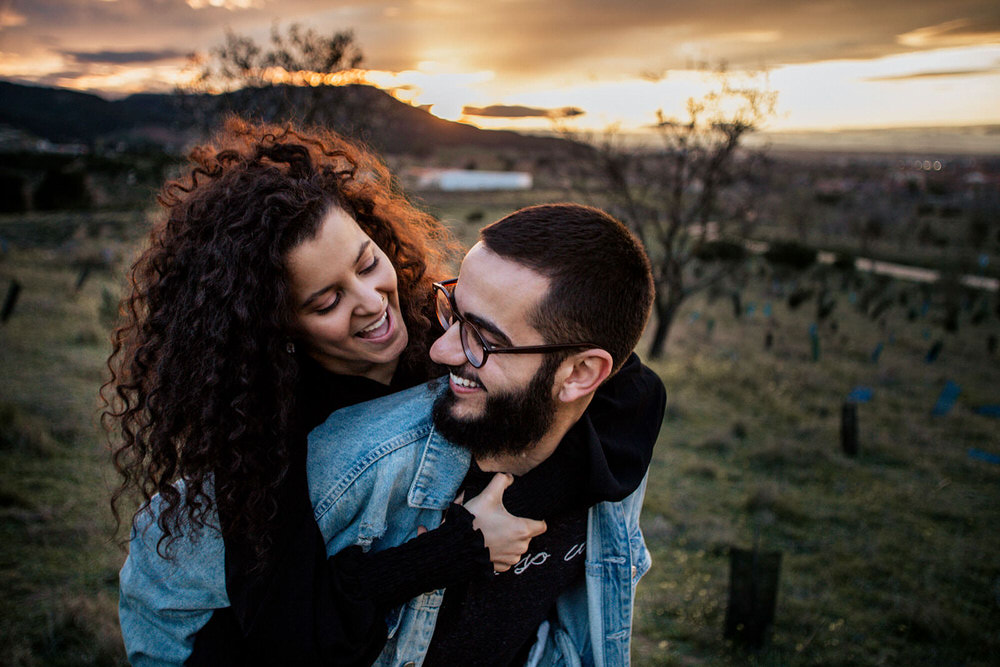 4. Be natural:
Avoid posing or forcing a smile. Try to relax and be yourself. Follow the direction of the photographer to know where to place your hands and feet, but remember to have fun.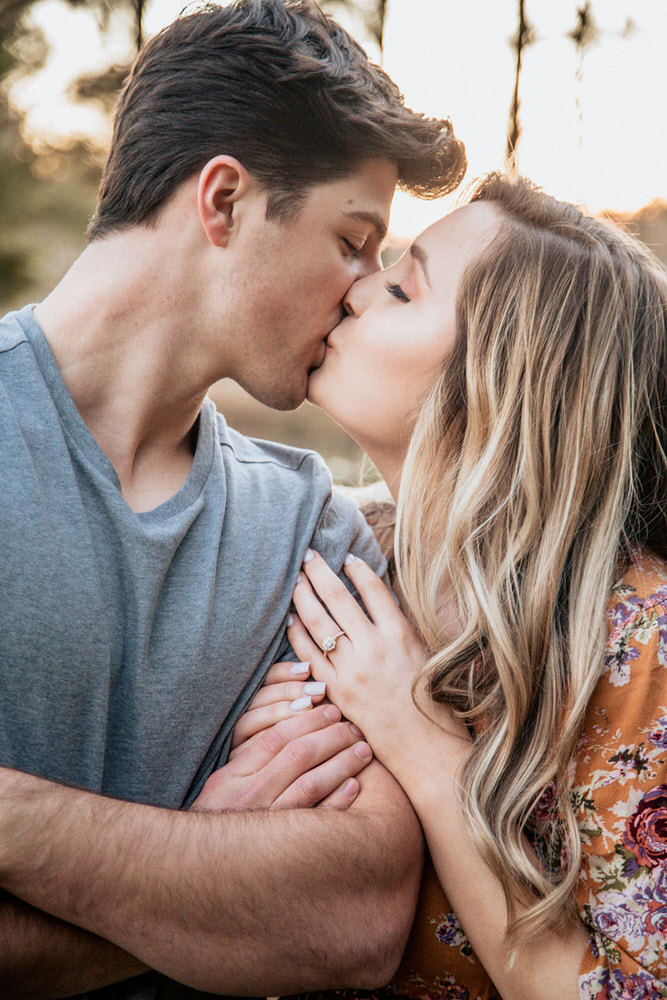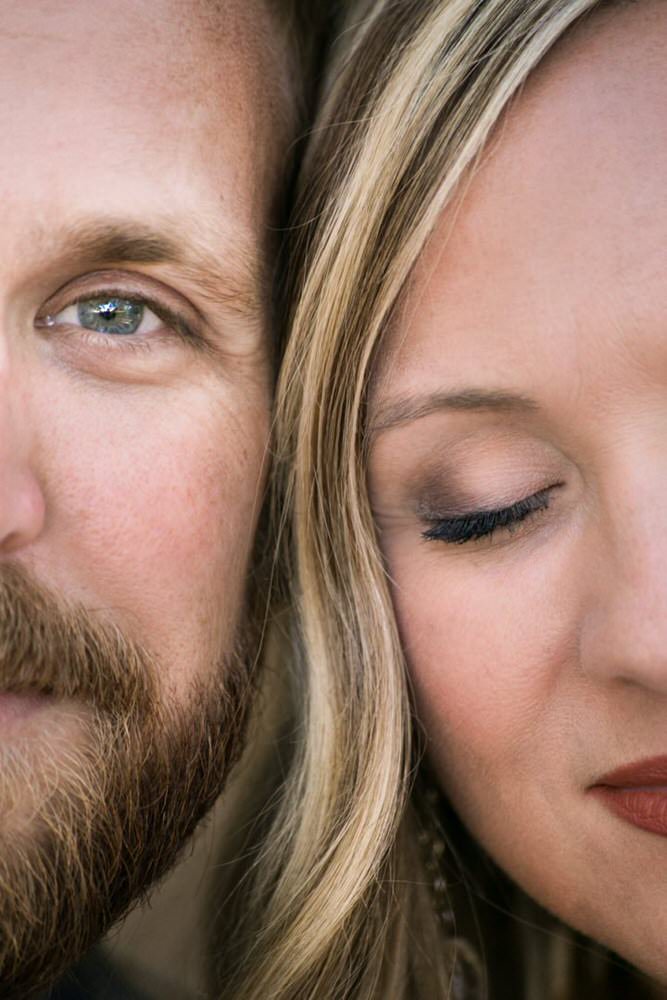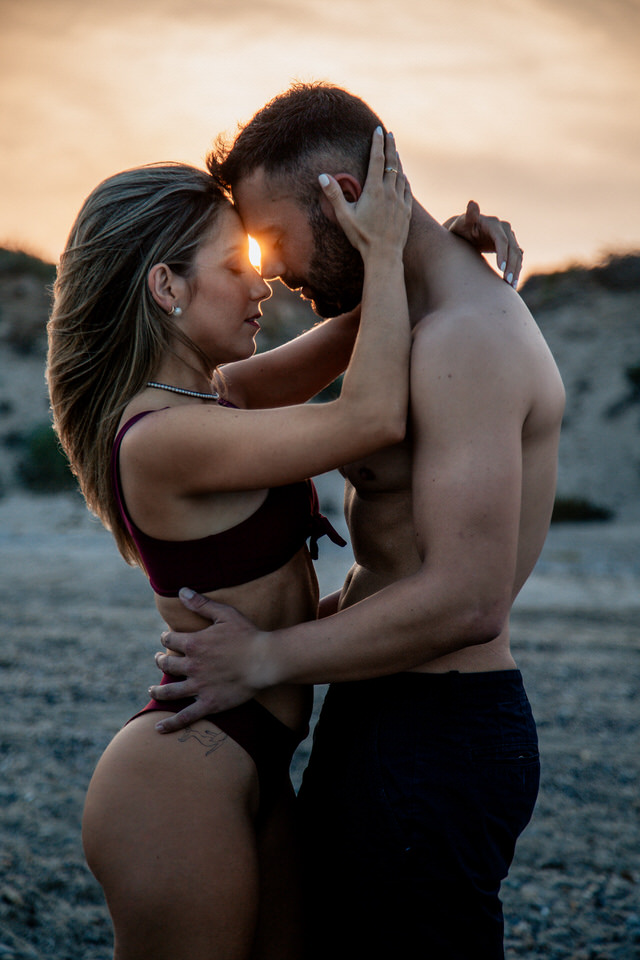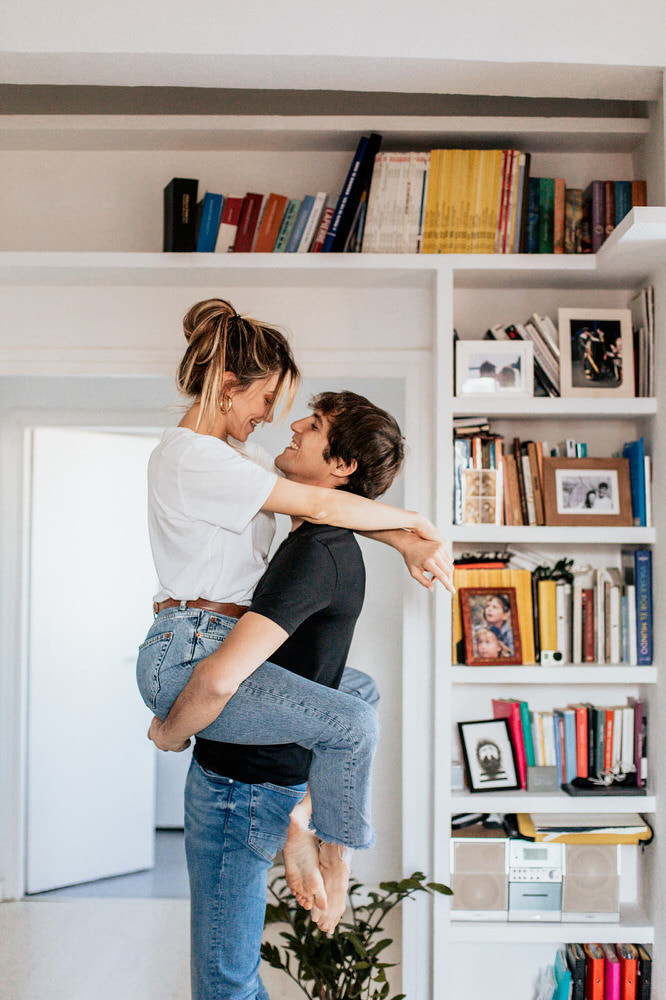 5. Play with the light:
Light can have a significant impact on the quality and style of your images. Take advantage of natural light and explore how shadows and reflections can add interest and depth to your photos. For example, use the light of sunset or morning to create golden, warm tones, or use indirect light to create a softer, more romantic atmosphere. Playing with light can make your photos more dramatic and aesthetically pleasing.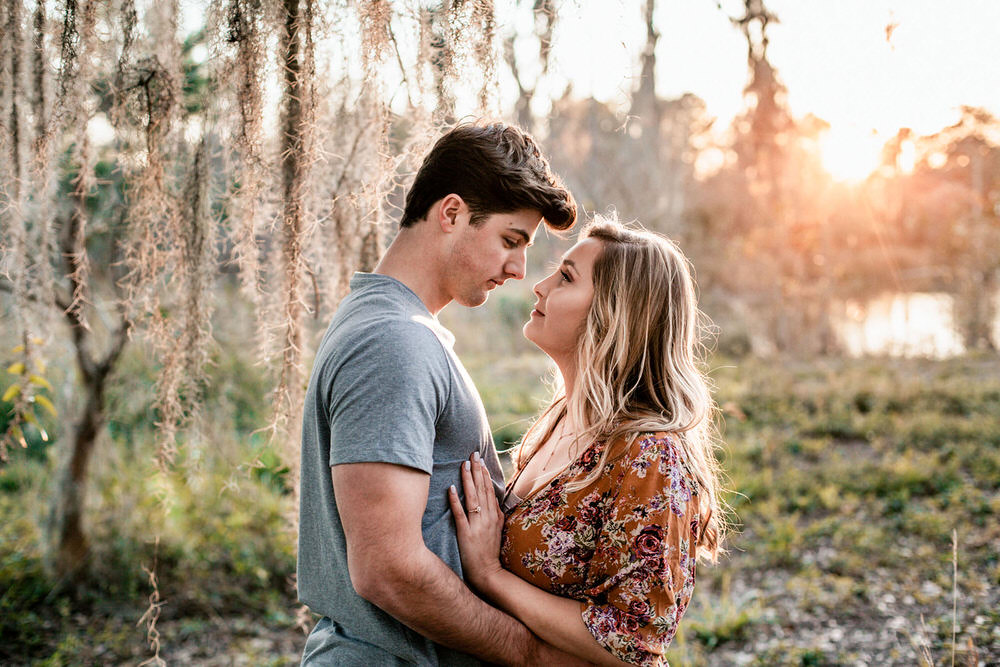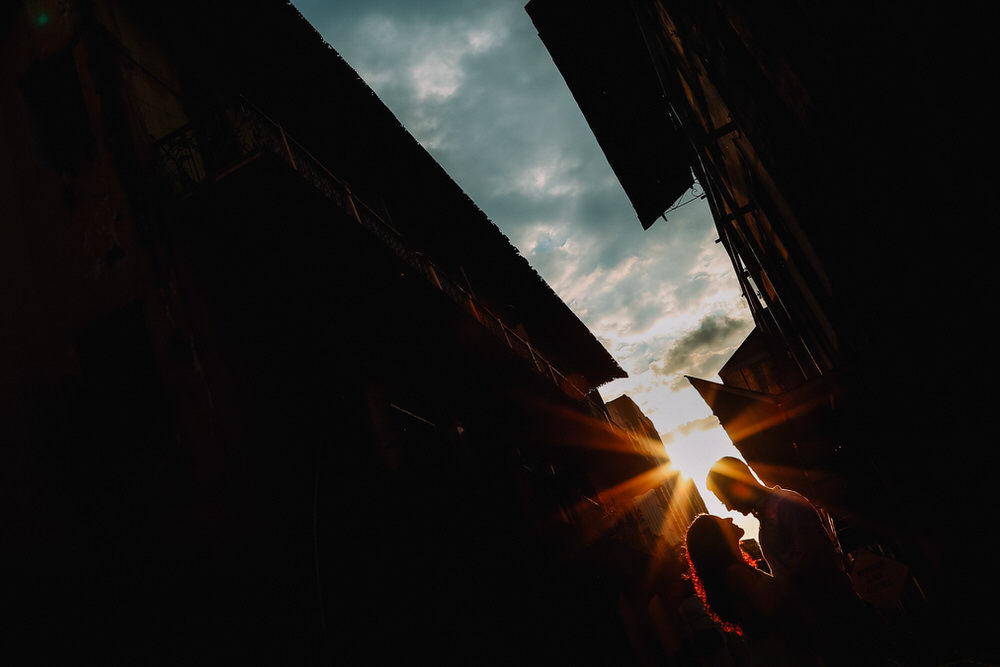 6. Don't forget the landscape:
Although the couple is the main focus of the photo session, it's important to include the environment in the images as well. Incorporating the landscape can help create a broader context and add depth to the photos. Additionally, the landscape can be a perfect complement to the couple's images and add an extra touch of beauty and elegance to the photos.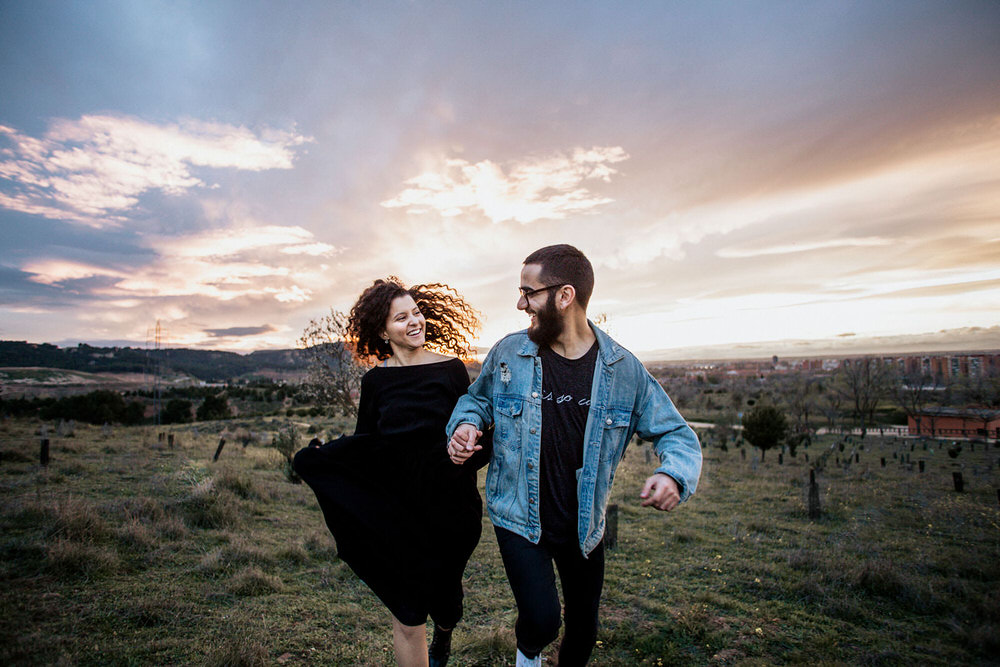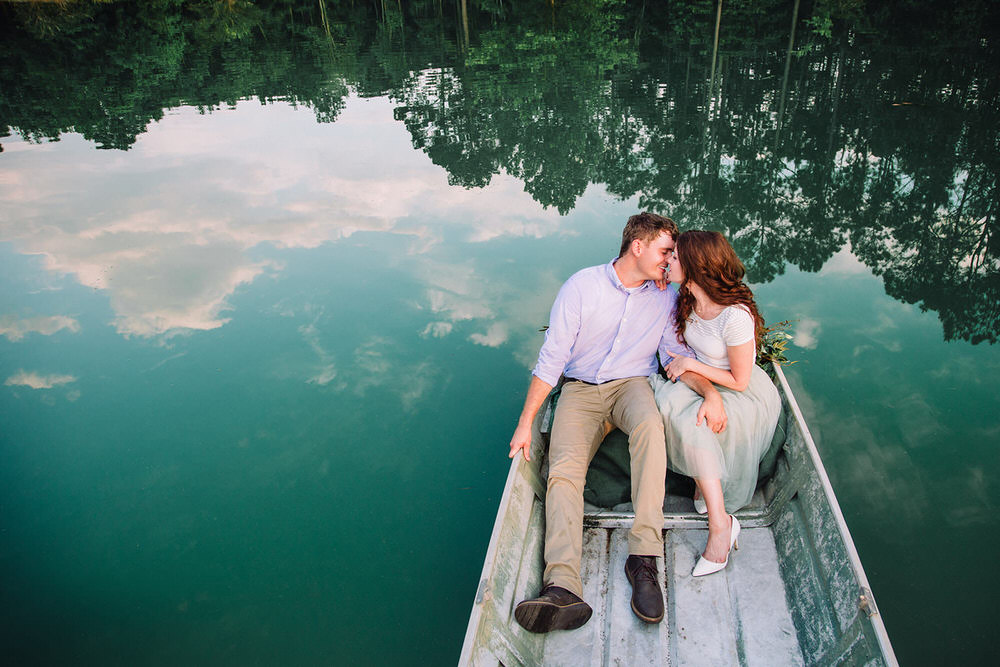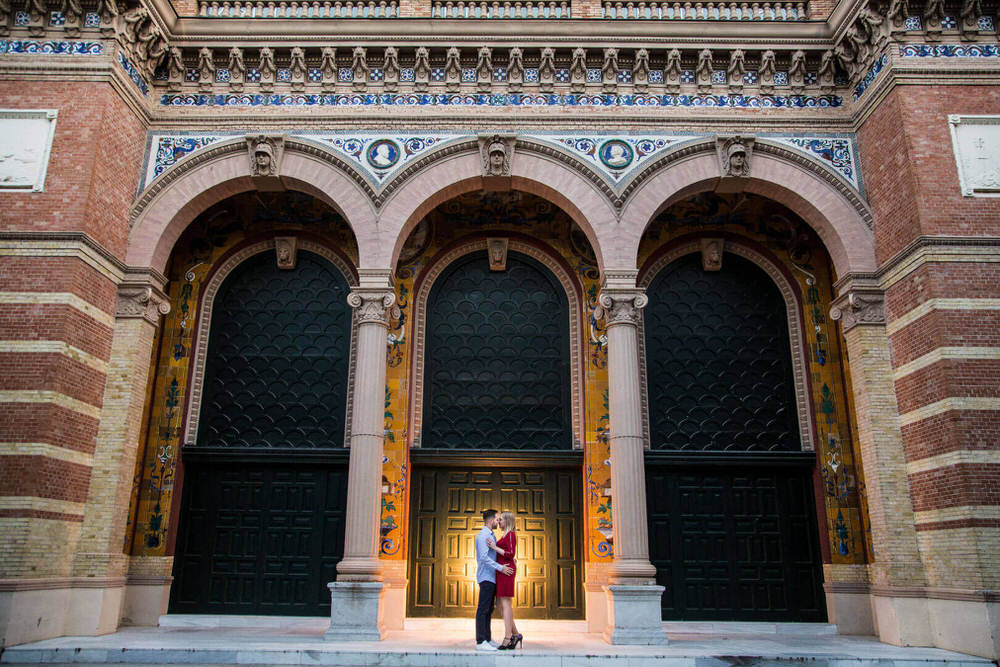 7. Use different angles:
To create variety in your photos, it's important to experiment with different angles and distances. Try close-up shots to emphasize exciting details, or experiment with higher or lower angles to create a unique perspective. Playing with different angles can help capture unexpected moments and create interesting visual variety in your photos.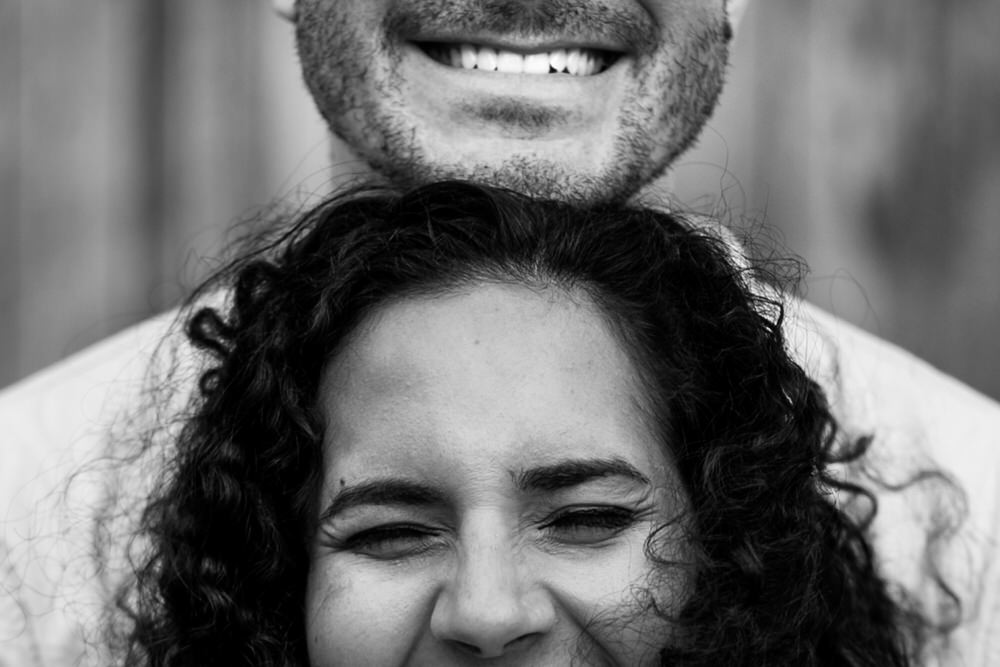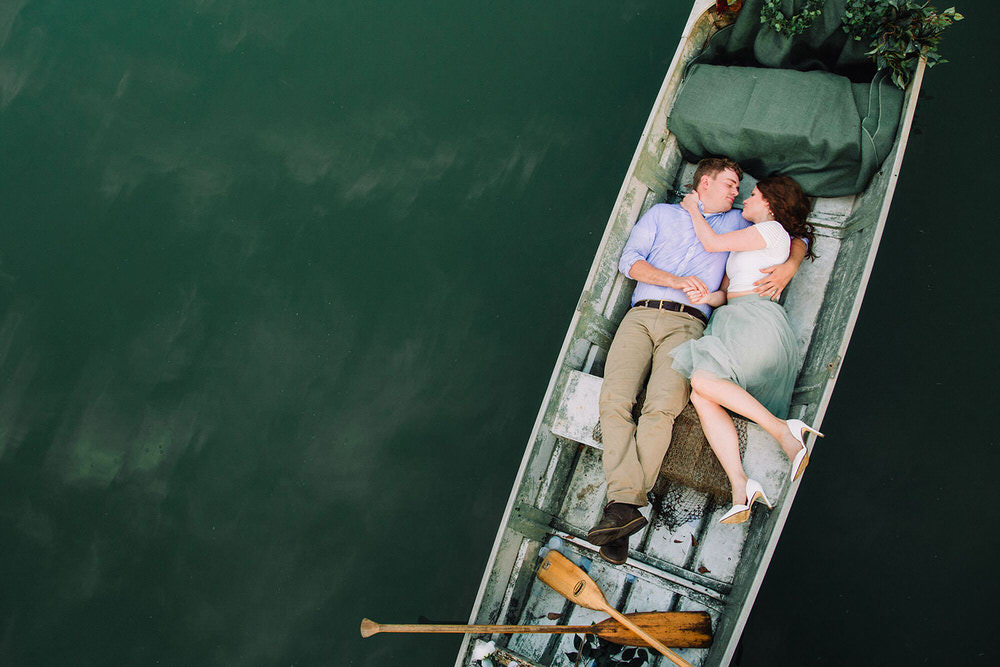 8. Take spontaneous photos:
Sometimes the best photos are the most spontaneous. Don't be afraid to break away from the plan and take some unplanned shots. This can lead to some of your favorite and most natural-looking images.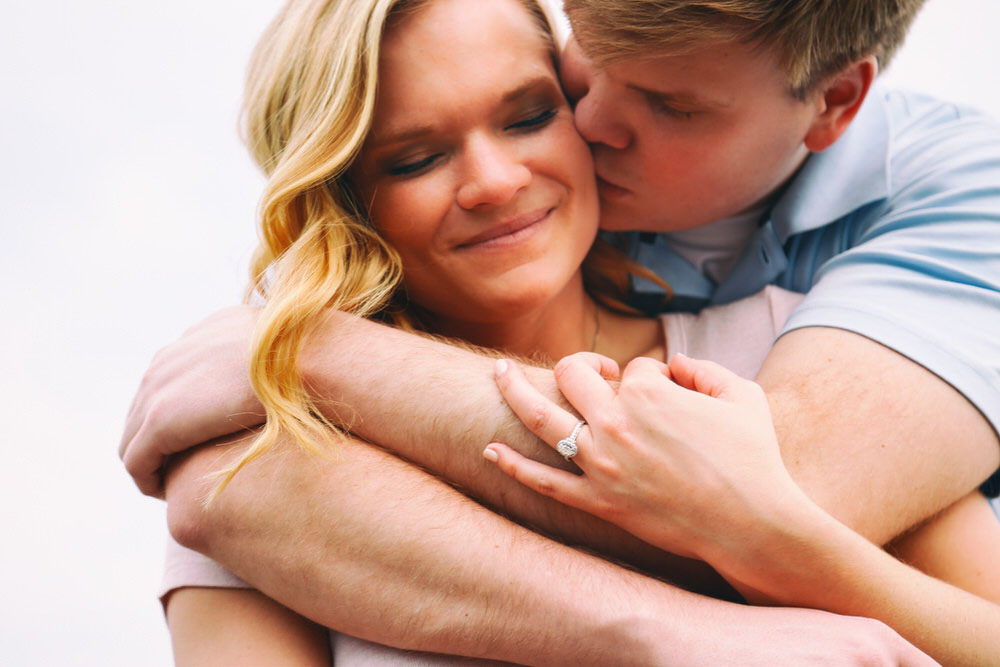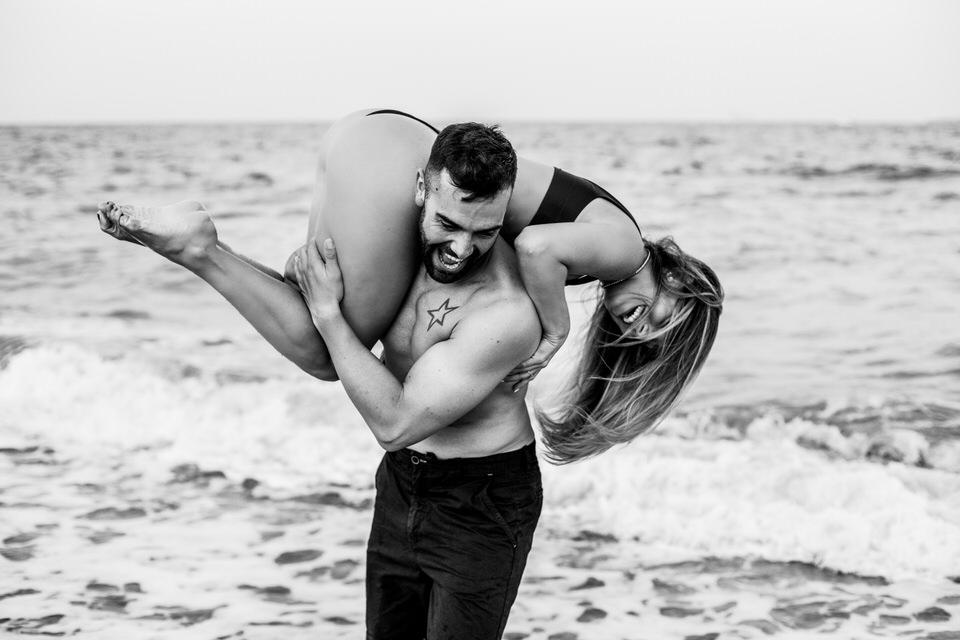 With these tips in mind, you'll be ready for a successful engagement photoshoot. Remember to be yourself, have fun, and take advantage of the environment and natural light. At the end of the day, the most important thing is that the photos capture the essence of your relationship and make you smile every time you look at them. Have an amazing photoshoot!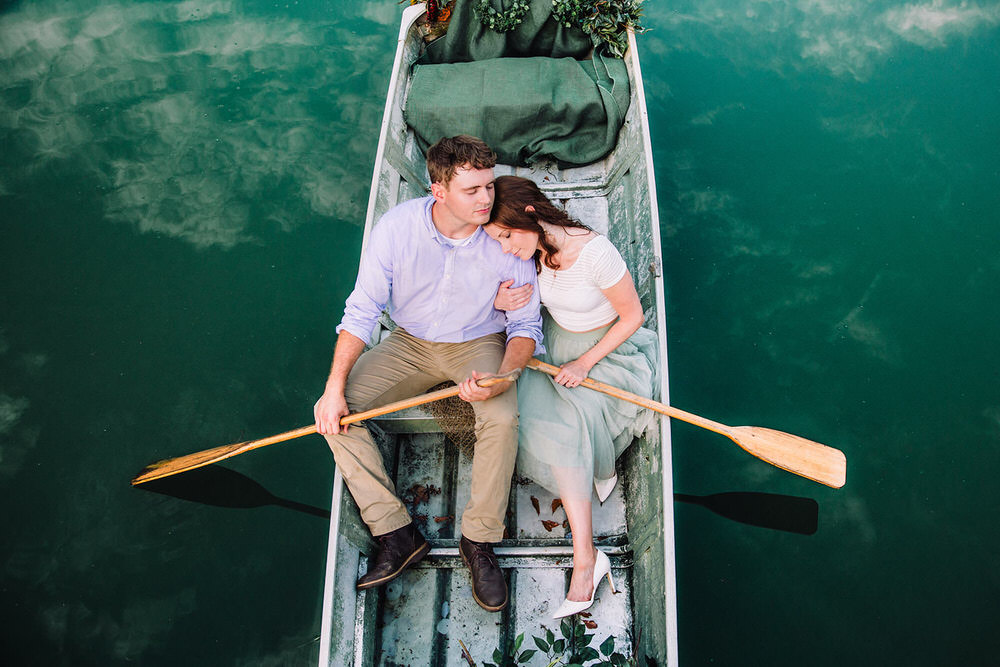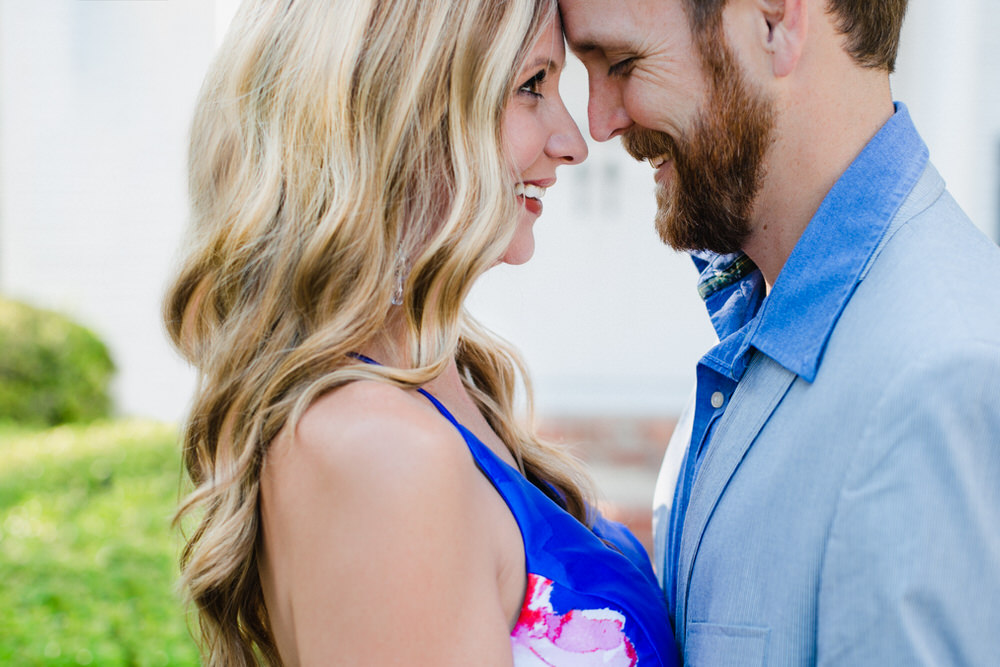 engagement session
If you want us to take your photos as a couple, fill out this short form