Photoshoot for Bride2B Magazine- Zankyou
Those who know us know how much we love weddings. However, we have always felt attracted to editorial photography and have always wanted to participate in more projects of this kind. Although we have shot a magazine cover before, we never had the opportunity to shoot one for a
bride/wedding magazine, until now.
Finally, the day has come, and we had the great privilege of being in charge of the photography for the cover of Bride2Be by Zankyou magazine. For this issue, we worked at the Oscar Roommate Hotels top roof, along with incredible vendors of huge prestige, such as Boss, Pronovias, and many others that we'll be mentioning throughout this post.
_________________________
Los que nos conocen saben lo mucho que amamos las bodas. Sin embargo, siempre hemos sentido atracción por la fotografía editorial y el deseo de participar en más proyectos de este tipo. Aunque hemos hecho una portada de revista antes, nunca tuvimos la oportunidad de hacerlo con una revista para novias/bodas, hasta ahora.
Al fin el día llegó, y tuvimos el gran privilegio de estar a cargo de la sesión para la portada de la revista Bride2Be by Zankyou. Para esta edición pudimos trabajar en la terraza del Oscar Roommate Hotels, en conjunto con increíbles proveedores de alto prestigio, como lo son Boss, Pronovias, y muchos más que estaremos nombrando a lo largo de este post.
Elegance with Boss
Boss was in charge of dressing the groom from head to toe, standing out in an elegant dark blue suit.
_________________________
Boss estuvo encargado de vestir al novio de pies a cabeza, destacando con un traje elegante azul oscuro.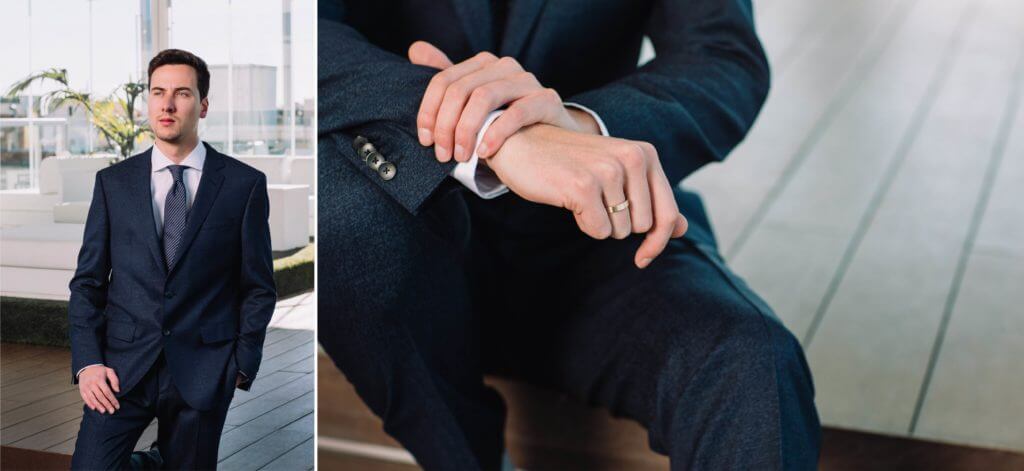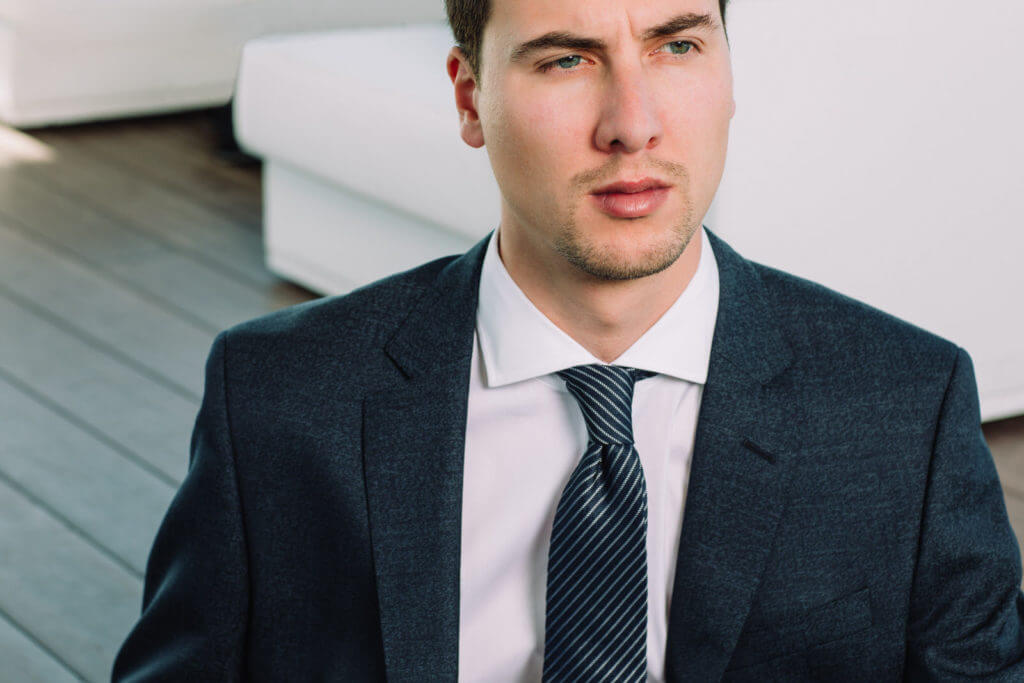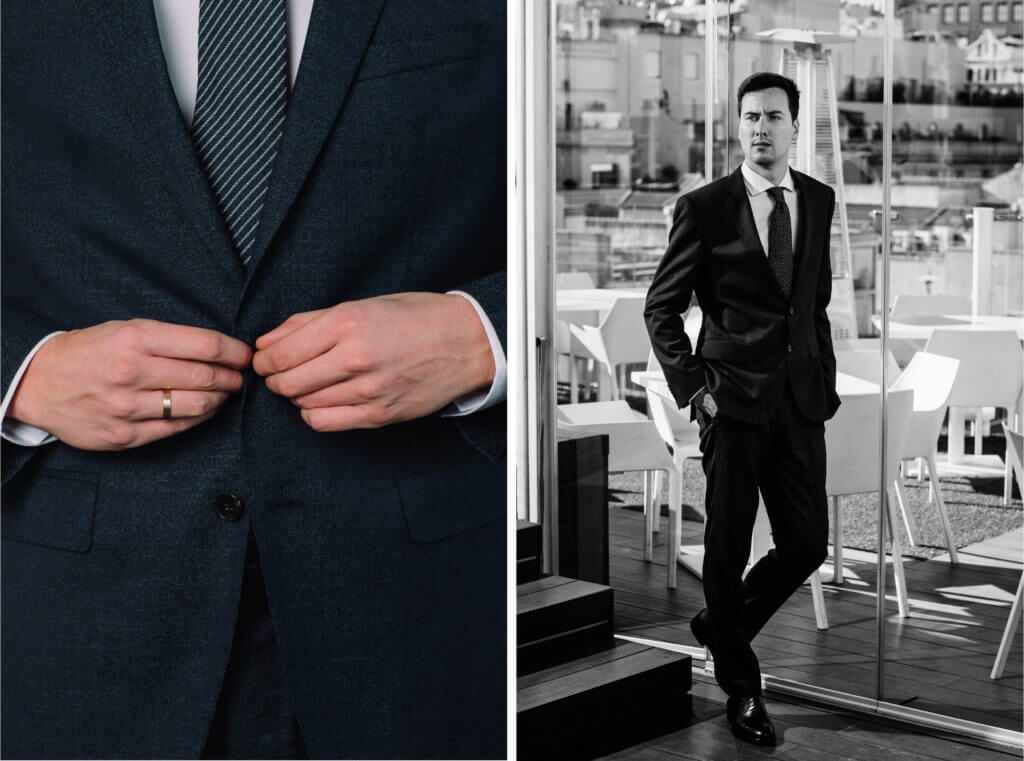 An eternal heirloom
We were so impressed with the beauty of this artificial bouquet by Floratelie Chalaya, perfect to preserve your flowers forever as an heirloom.
_________________________
Hemos quedado impactados con la belleza de este bouquet artificial de Floratelie Chalaya, perfecto para preservar el recuerdo de tus flores para siempre.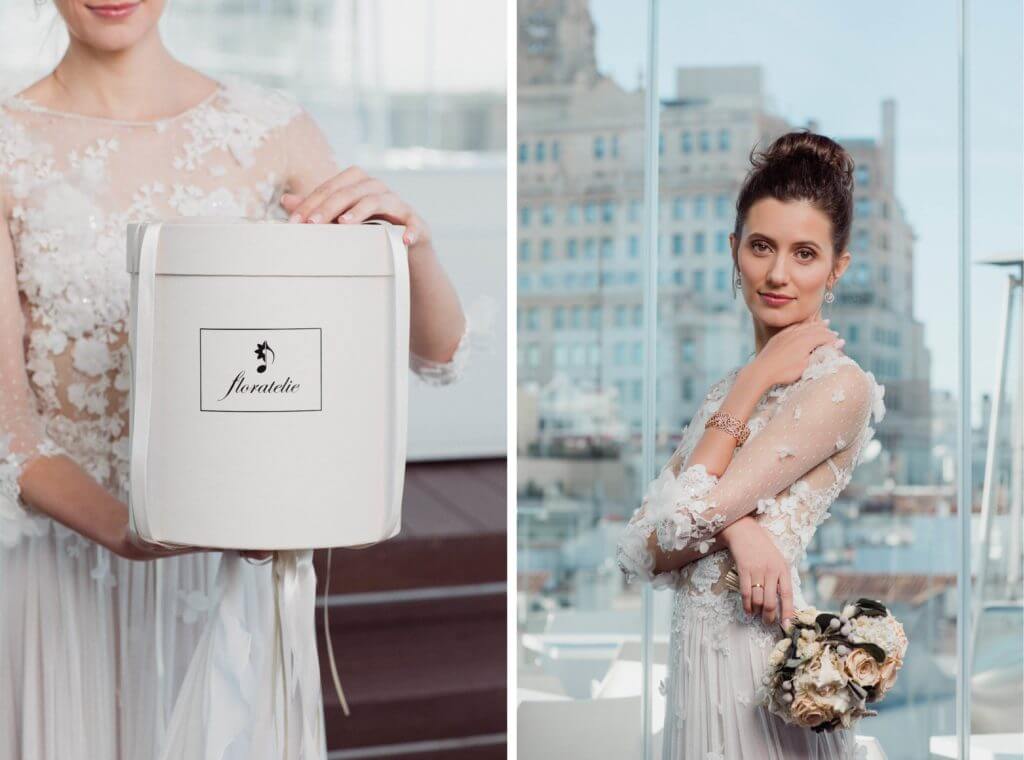 Make sure to shine
Chocron Joyeros did an impeccable job of choosing these perfect pieces for this session, including the wedding rings. And of course, we have to mention Styleprive official, who took care of hair and make up. 
_________________________
 Chocron Joyeros hicieron un trabajo impecable al elegir estas prendas perfectas para esta sesión, incluyendo los aros de bodas. Y no podemos dejar de nombrar a Styleprive official, quienes se encargaron de este hermoso maquillaje y peinado.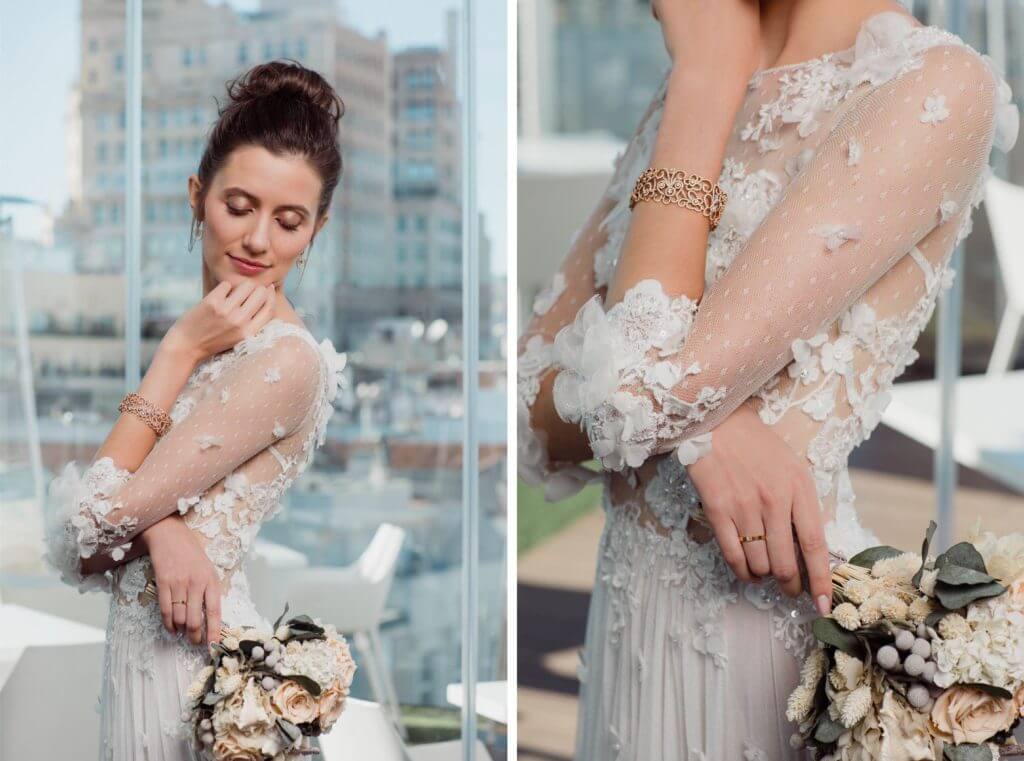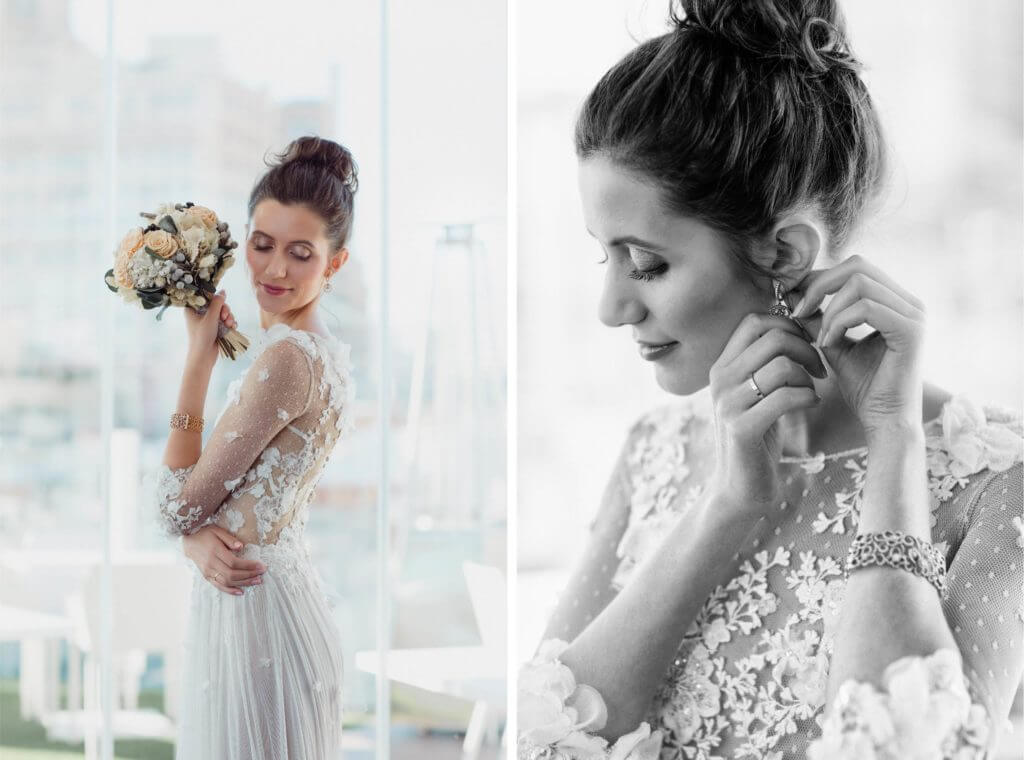 And shine more!
These Serena Whitehaven sure gave us something to talk about! No doubt they added an extravagant touch to the model's outfit
_________________________
¡Estos Serena Whitehaven dieron mucho de que hablar! Sin duda le agregaron un toque extravagante al atuendo de la modelo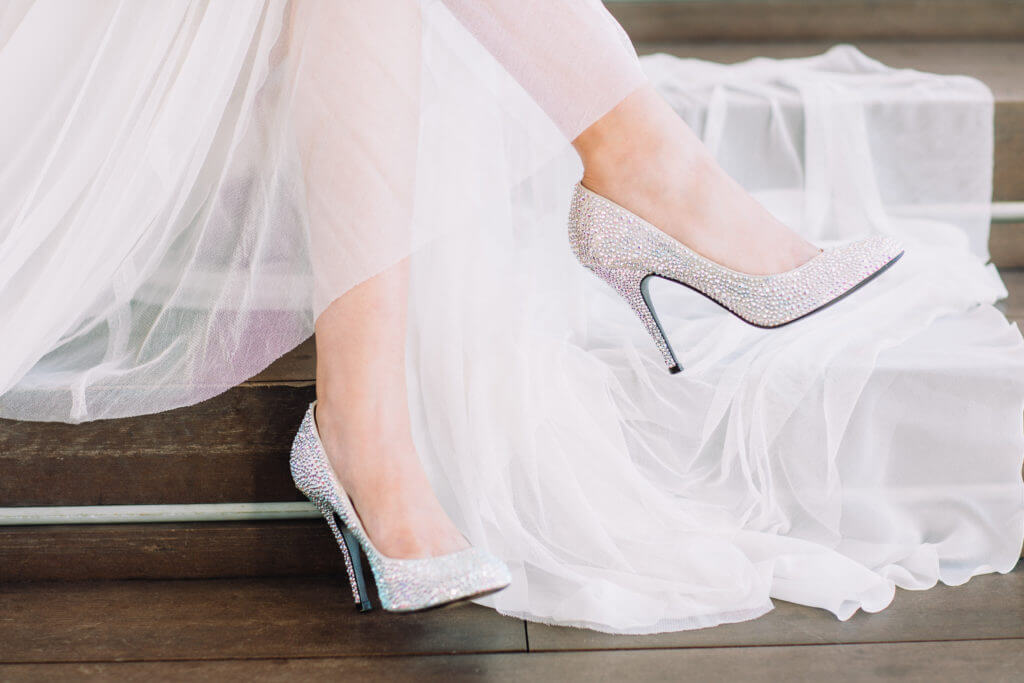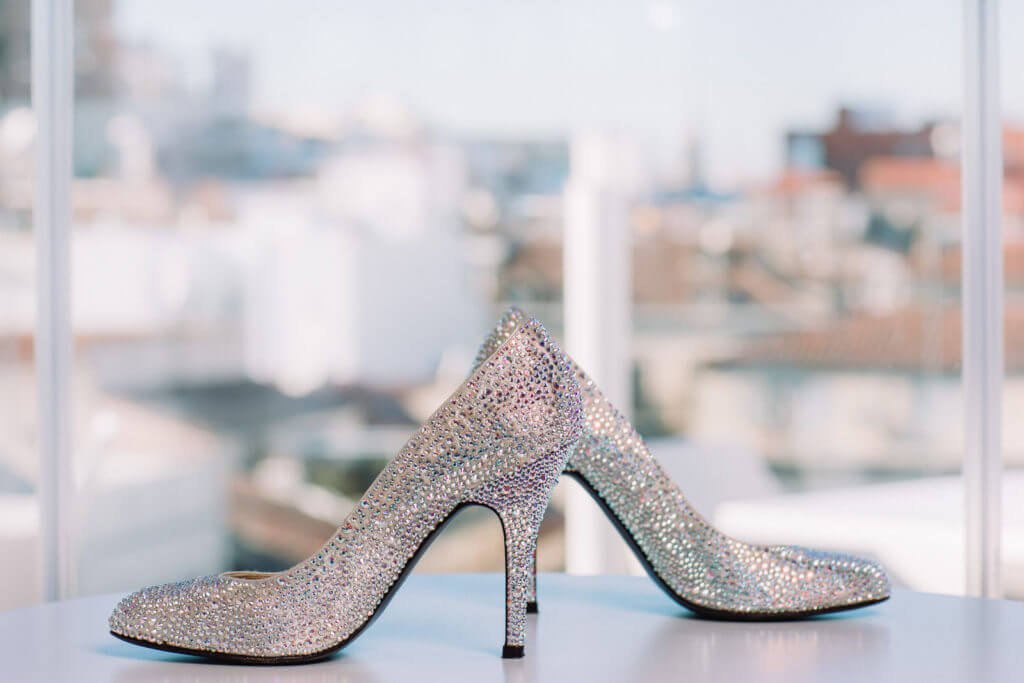 Un encuentro con la perfección
The beautiful dress designed by Pronovias came all the way from Barcelona to Madrid and since we saw it for the first time, we fell in love with its
beauty and quality.
_________________________
El hermoso vestido diseñado por Pronovias fue enviado desde Barcelona  a Madrid y desde que lo vimos por primera vez, nos enamoramos de su
belleza y calidad.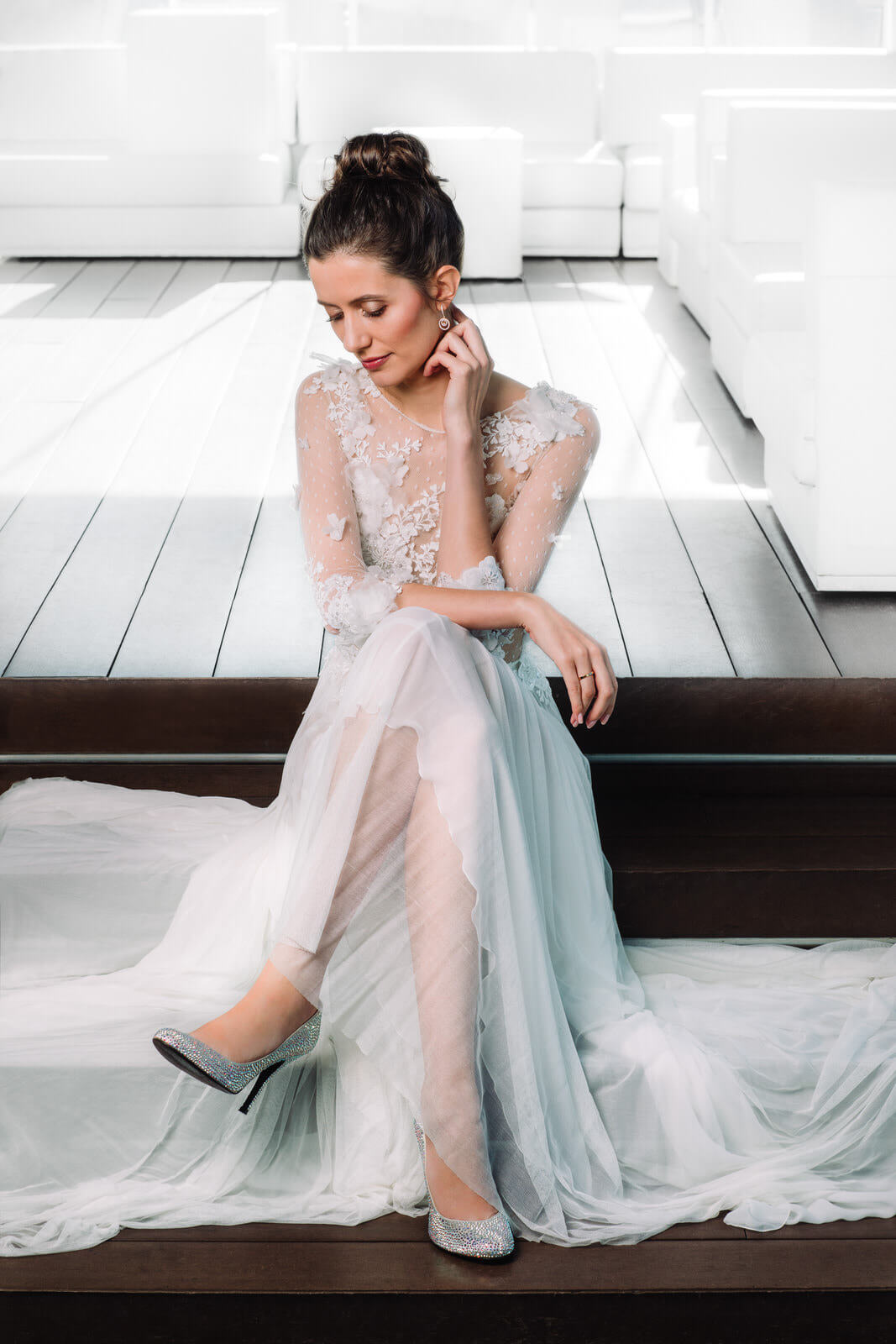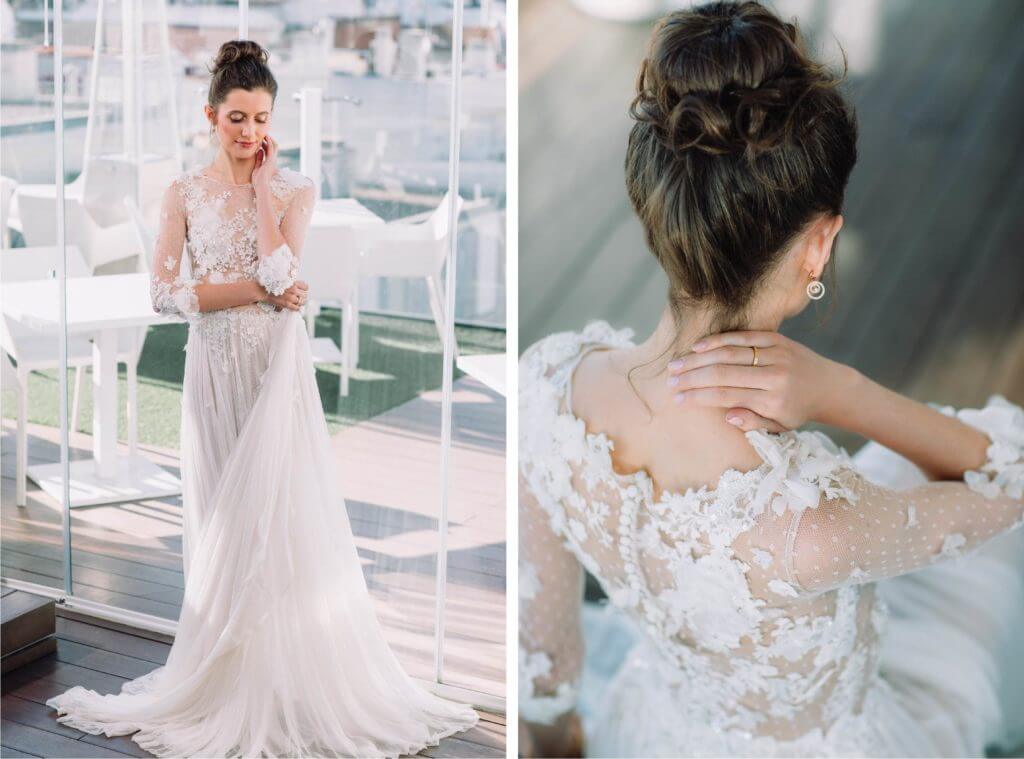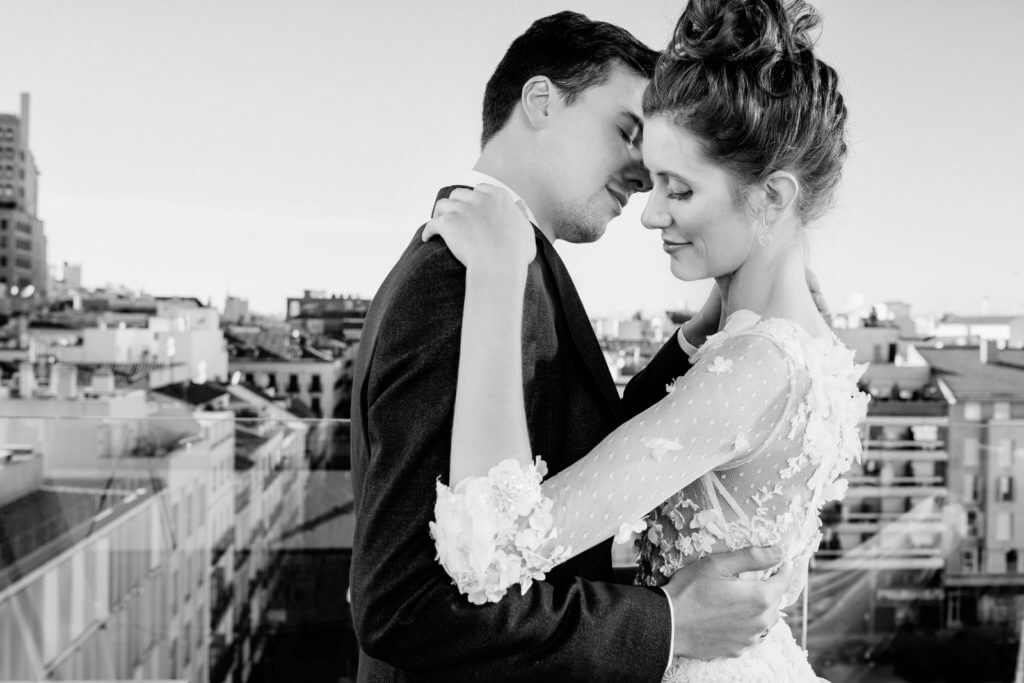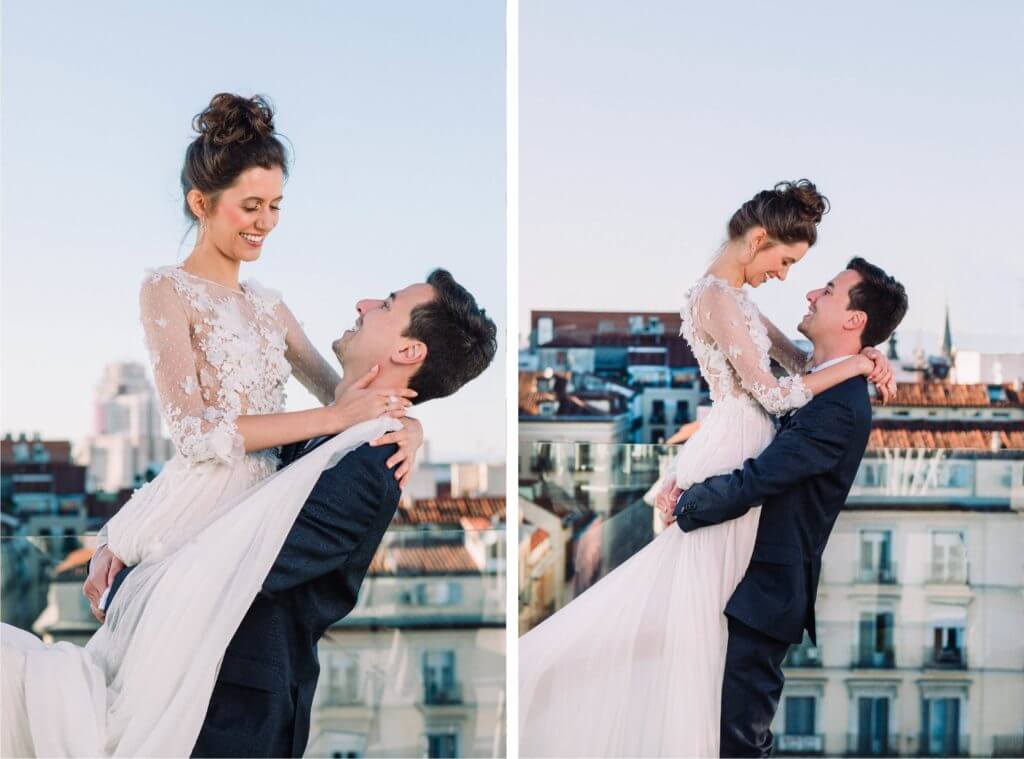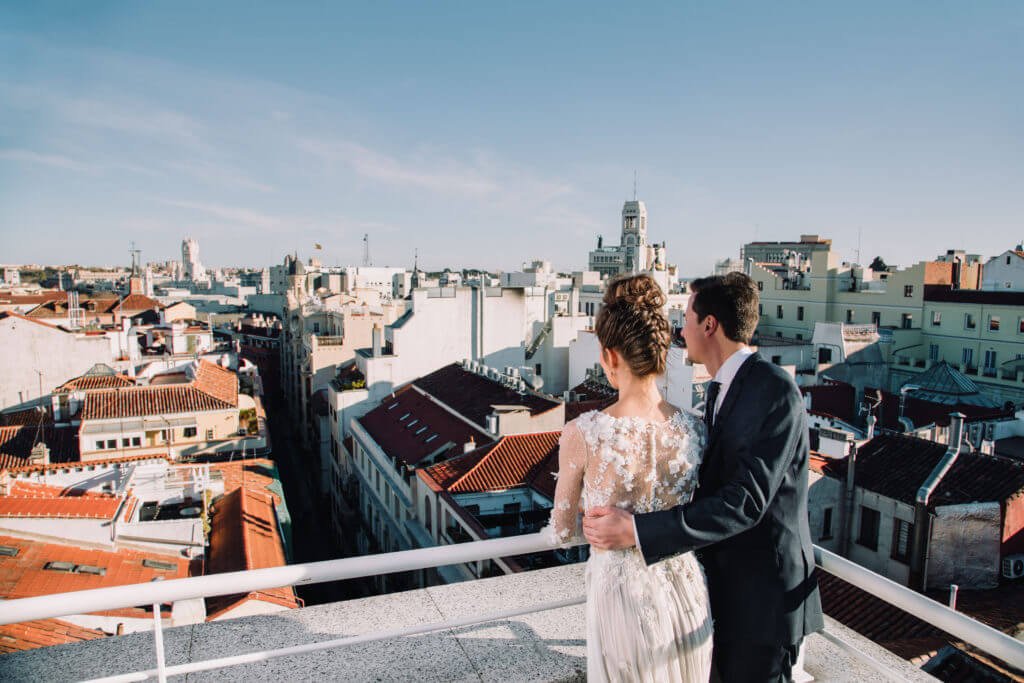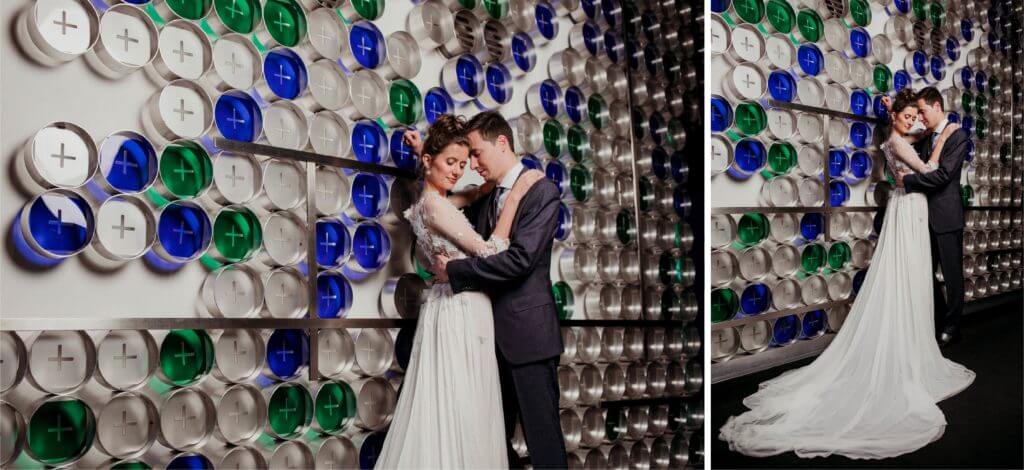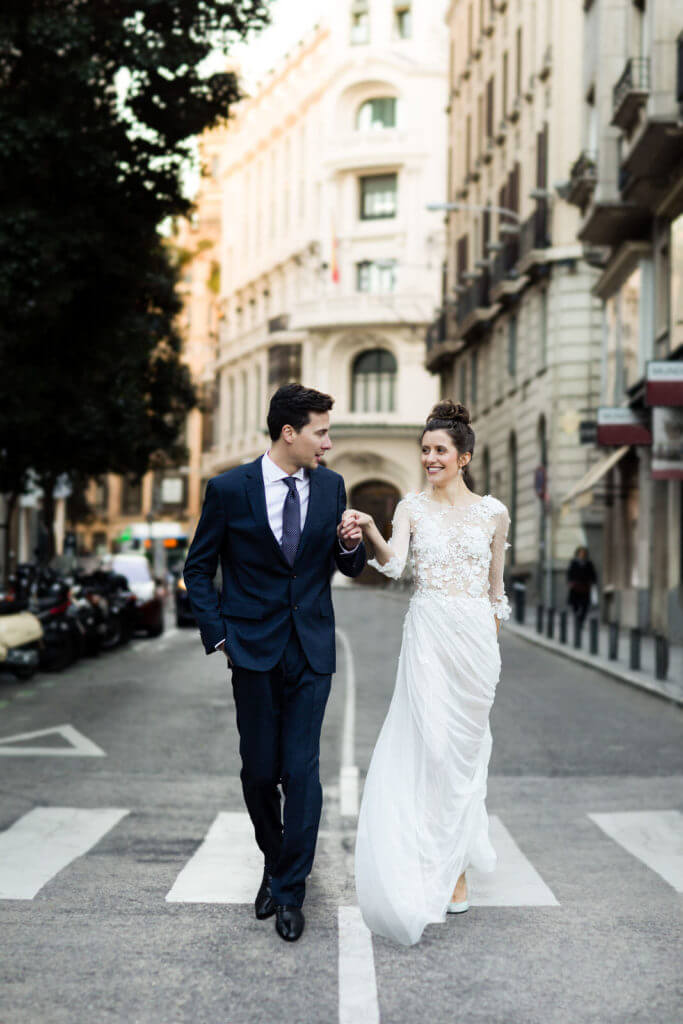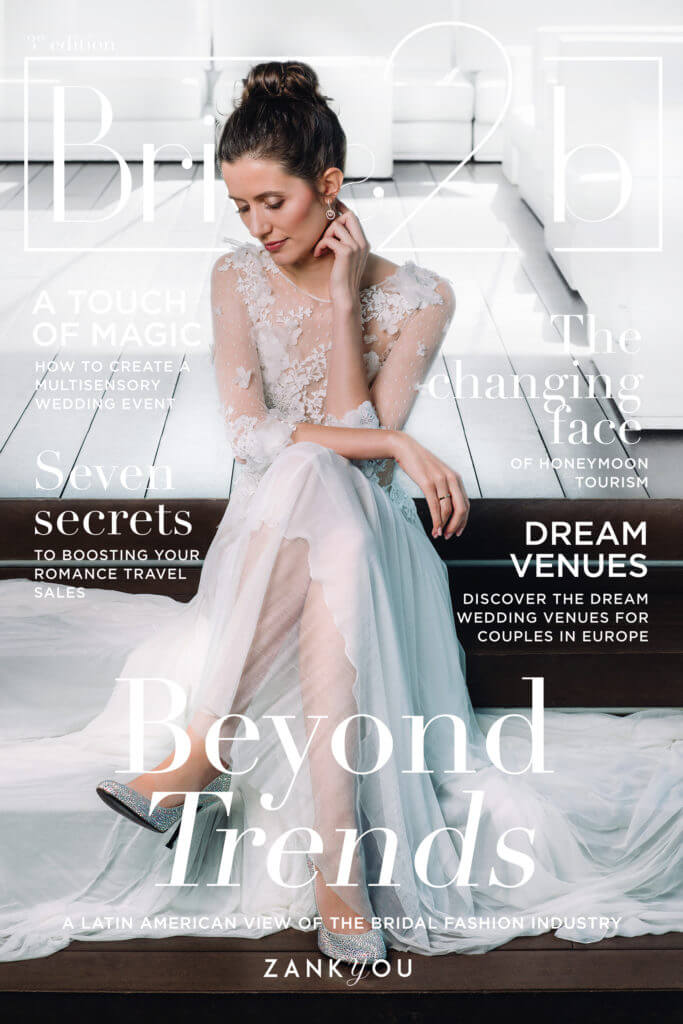 We are so grateful with all the team that made it possible for this photoshoot to take place. For us, it's an achievement and a very great blessing from God. We can't wait to photograph the future projects we are working on!
_________________________
Estamos agradecidos con todo el equipo de trabajo que hizo posible que esta sesión fotógrafica se llevara a cabo. Para nosotros es una meta alcanzada y una bendición muy grande de parte de Dios. ¡No podemos esperar para ejecutar los futuros proyectos que tenemos entre manos!
Proveedores/Vendors:
Fotografía/Photography: Diego Velasquez – Velas Studio
Vídeo: Oriana Vera -Velas Studi0 – Emmanuel Dal Molin
Producción/Production: Valeria Pizarro
Diseño de portada: Lina López
Revista/Magazine: Bride2b (Zankyou)
Vestido/Gown: Pronovias
Traje novio/ Outfit groom: Boss
Bouquet: Floratelie Chalaya
Zapatos/Shoes: Serena Whitehaven
Joyas/Jewelry: Chocron Joyeros
Estilismo/MUA- Hair: Styleprive official
Locación/Venue: Oscar Roommate Hotels
Modelos/Models: Caroline Charete, Ugo Torres